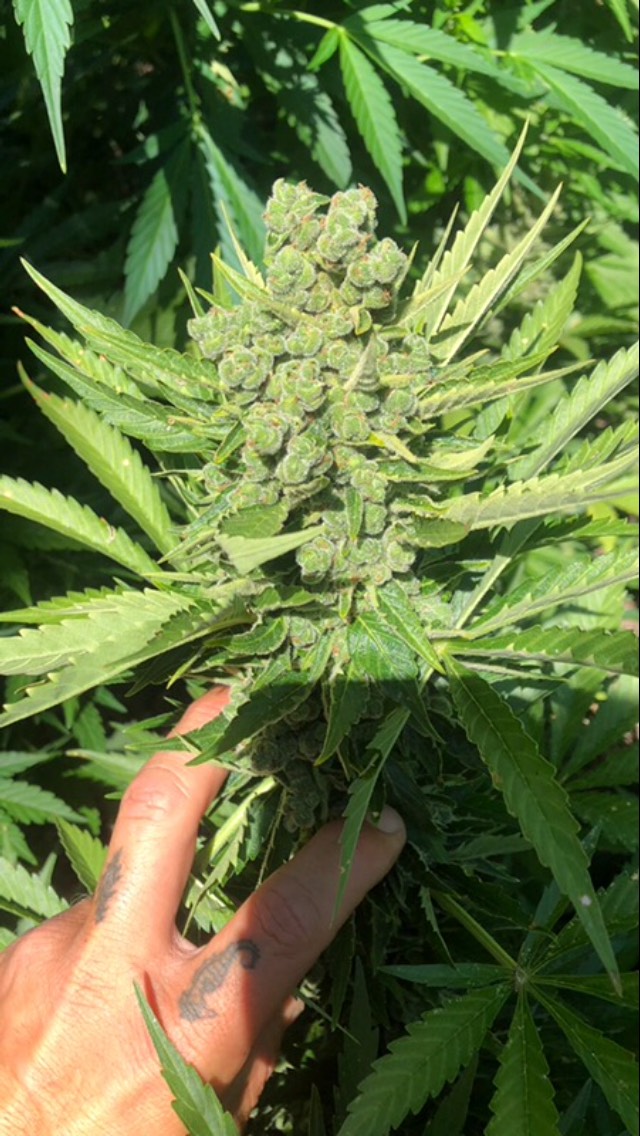 876 O.G.
Jamaican purple skunk x the original 2002 og kush.
7/9 weeks flowering period
Outdoor: Middle September
Thc ???
One of our most Magical collaborations for us here at E.W.S. was done with a very special village in mind ,coming from the West Indies ,one of the poorest communities in the world ,yet one of the richest places in the world at the same time due to the tremendous amount of heart and high vibes in the community and unsurpassed native Cannabis genetics...our family coming from these humble places armed us here at E.W.S. with a 100% Sativa that in its native environment can thrive in full flower at over 80% humidity in the rainforest with no susceptibility to mold or bud rot,it is a remarkable 10 week flowering time,with a flavor that can almost taste like the color purple with electric under notes of June Plum or Julie Mangos....the high is very cerebral with a touch of body relaxation to bring a nice Sativa effect without the edgy paranoia and discomfort that many sour sativas may bring to our indica customers....we bring you 9 week only 63 day flowering plant that will be done by oct 10th outdoors that is a genetic powerhouse by crossing the only for real-for real og kush coming from the old oaksterdam genetic library from Oakland California which at that time was one of the most stable and reliable proprietors of Cannabis genetics before being raided and shut down by Melinda Haag's war on medical cannabis in Californias Bay Area... Our 876 og is not another water downed random kush from some random og,this time we have brought you two completely different areas of genetic melting pots from two special moments in time from those places to bring you a kushy lemon /orange citrus rush you would expect from the Real Og combined with electric purple fruit flavors that are tantalizing to the pallet..the effect is a even balance of head and body that leaves you in a state of bliss no matter wagwan,when it's time to grow some amazing OG,look up E.W.S. and dial 876......!
Flavor:
fresh lemon and purple fruit flavor combined the power house fuzzy tingle left through out the mind and body.
Thc and other details out soon

Medical:

Under research

Earth Witch Seeds Bank est 2018
︎︎︎︎︎︎